Letting McKellar Accountancy handle your payroll can save you valuable time.
Searching for payroll help? Our payroll team will calculate employees' tax and national insurance contributions and adjust these for sickness, paternity or maternity leave. We will take care of everything from the final payroll calculations to providing your employees with their payslips directly.
Employee Payroll Assistant Services, Paisley
We can take care of all of your payroll needs regardless of staff numbers.
We have a dedicated team that can assist with providing a comprehensive and confidential payroll service, including:
Completion of statutory forms (including yearend returns)
Compliance of submissions to HMRC in accordance with RTI
Summaries and analysis of staff costs
Administration of incentive schemes, bonuses, and ex-gratia and termination payments
Administration of payroll auto-enrolment services
Auto-Enrolment Services
We provide all auto-enrolment support in-house, giving our clients the security of knowing that each aspect is being dealt with by the same team, who are easy to get in contact with.
Expert Accountants in CIS
As expert Accountants in CIS, McKellar Accountancy can help guide you and your business through the complex CIS tax rules. We understand the stress this can cause to many clients who just want to get on with running their business. At McKellar Accountancy we remove this stress for our clients and simplify the entire process from start to finish.
Register your business as a contractor and/or subcontractor with HMRC
Verify new subcontractors and inform you of the correct tax deduction rate.
Send you a reminder every month when it is time to file your CIS return. 
Check all CIS tax deductions including materials.
Complete payment and deductions statements for your subcontractors.
Submit your monthly CIS return to HMRC.
Register ourselves as your agent, allowing us to deal with all correspondence with HMRC.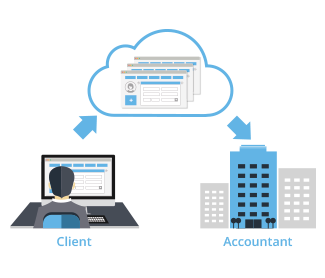 Payroll Services, Paisley Renfrewshire
Key features of using McKellar Accountancy Payroll Services
Key Benefits Include
Employer Dashboard – Employers will have access to an overview of their payroll, a company annual leave calendar for all employees, payroll reports, employee information and more. Employers can authorise or approve employee requests such as a change of address or annual leave requests.
Employee Self Service – Employees can access their own payroll information by logging into their personal portal. They can access their own personal leave calendar, view remaining holiday days, view sick leave taken, request annual leave, view and change their contact information, access payslips and other payroll and employment related documents.
Talk to us today regarding your business
Your first consultation is free